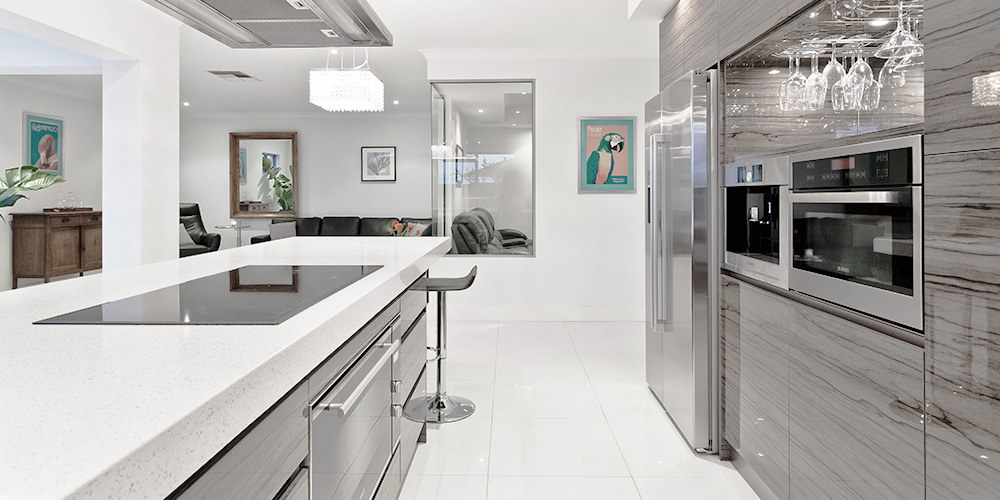 Introduction
About P&A Corp.

Established in 1998 in Seoul, Korea as joint invested with Hield Bros., UK.
Paid Capital: U$2,200,000.
Export Amount in annual average: U$ 60 million.
1st overseas branch in China was opened in 2010
The Sales Division is composed with Sales Engineers who majored in Metal, Chemistry, Machinery, etc in University.

CEO

H.S. Kim (1998 - 2020)
Julie Kim & S.Y. Choi (2020 ~ present)

Award

Awarded by President of Korea for the excellent performance for export in 2006
CEO Message
We at P&A Corporation are dedicated to "PARTNER FOR HOME APPLIANCE MANUFACTURING"
We have organized ourselves as a compact and lean company so as to maximize our business efficiency. We have always placed our worldwide customers' satisfaction at the heart of everything we do. We have accumulated significant expertise and technical know-how during the last decade and have specialized departments for parts (components) and raw materials.
We are proud to introduce ourselves as a respected Member of the Korea International Trade Association. Due to our exceptional business performance and enormous contribution in the field of export we received awards by the Korean Government in the years of 1999, 2000, 2004, 2006 and 2008. Notably, in 2008, the President of Korea awarded us a special achievement medal.
If you are looking for a world-renowned Korean company, which displays a high degree of business integrity and loyalty, and a company that demonstrates competence in many business fields, please come and join our worldwide business partners and customers.
Thank you for your time and attention.
Julie Kim & S.Y. Choi
P&A Corporation
Product Application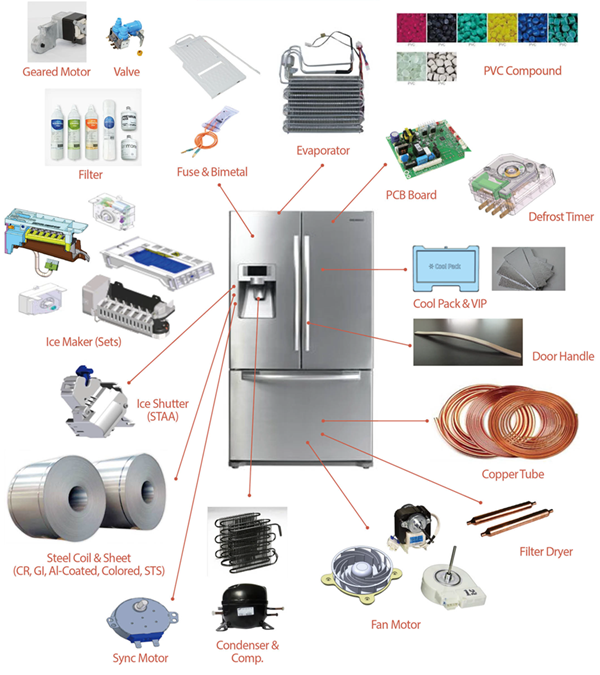 Steel
1.

Cold Rolled Steel
(Commercial & Enameling)
2.

Hot Dip Galvanized Steel
3.

Hot Dip AL-Coasted Steel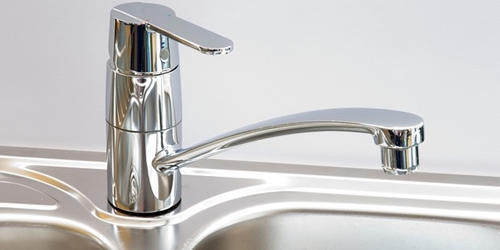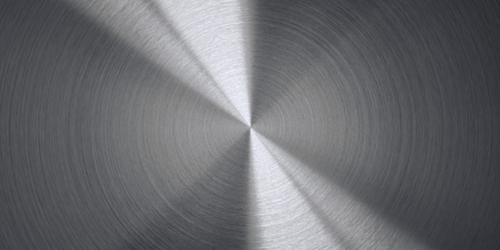 Components
Compressor
Product
Reciprocating
Rotary
Scroll
Mini Rotary
Image
Frame
6
5
2
1
Capacity[Btu/Hr]
200~1,100
3K~65K
40~160K
90~390(LBP)
380~1,520(HBP)
Factory
Korea, China
China
China
China
Production Capacity[M]
19(11.5/7.5)
8
0.2
0.3
PCB Board & Ice Maker
Combi · c-4
Specification
Power : AC220V/, 50/60Hz
5 Sensor (Ref, Fre, Ref Eva, Fre Eva, Amb)
PCB Size : 110*140(FR-4)
2 Door Lamp(Ref : LED Lamp, Fre : LED Lamp)
3 Door Swich(Ref, Fre, Bar door)
2 Evaporator Type
3 Fan(Ref Eva, Fre Eva, Con)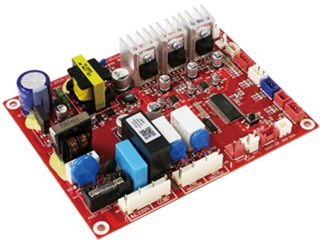 Combi & Ice Maker · C-5
Specification
Power : AC220V, 50/60Hz
6 Sensor(Ref, Fre, Ref Eva, Fre Eva, Dis, Amb)
PCB Size : 197*148(FR-4)
ICE Maker (Automatic Type)
ICE Cube & Crucher
3 Door Lamp (Ref, Fre, Bar : LED Lamp)
3 Door Switch(Ref, Fre, Bar)
3 Fan(Ref Eva, Fre Eva, Con)
Water Dispensor · 2Vaporator Type · Flux Sensor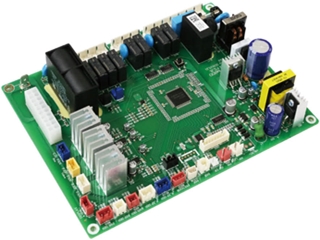 Combi & Ice Maker · C-6
Specification
Power : AC220V, 50/60Hz
1 Damper (Electronic Type)
4 Seonsor (Ref, Fre, Fre Eva, Amb)
PCB Size : 111*141(FR-4)
2 Door Lamp (Ref, Fre, Fre Eva, Amb)
2 Door Switch(Ref, Fre)
3 Fan(Ref Eva, Fre Eva, Con)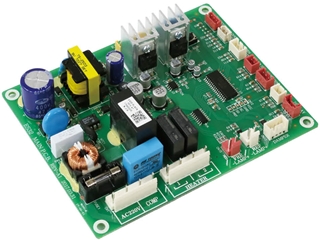 Ice Maker (Twist Type / NTGN)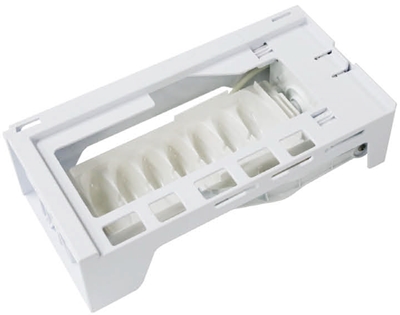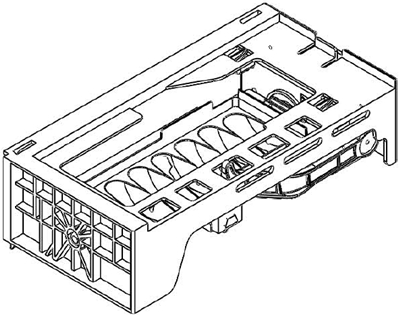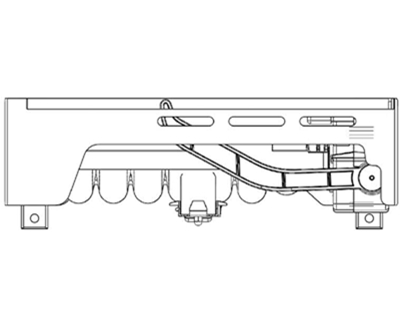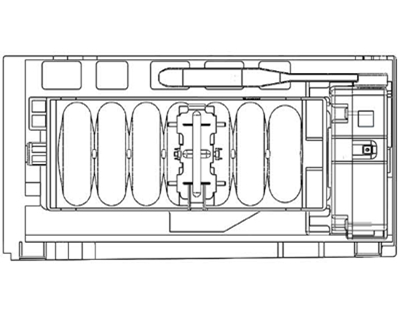 SPEC
Comarative Advantage against Other Competitors
Remark
POsitioning Advangage
cw&ccw Direction is Available, for which user can design any lay-out of Ice-Making unit according to the location of actuator
Strong Point & Competitiveness
Noise
Relatively Low Noise
Under 75dB
Size
Relatively Compact size
103 X 62 X 53(Drive Unit)
Cold Resistance
It can be Used On Extremely Low Temperature
Rating
DC 12V
Output Torque
400N-CM
Specification
DC 12V Brush Motor
Built in ice detecting switch
Detecting ice Lever in upper and Lower Direction of ice Detecting Operation
Plastic Tray which Can Detect Ices in Clockwise Direction
Ice Maker (Heating Type / Full Automatic Type / SZAD)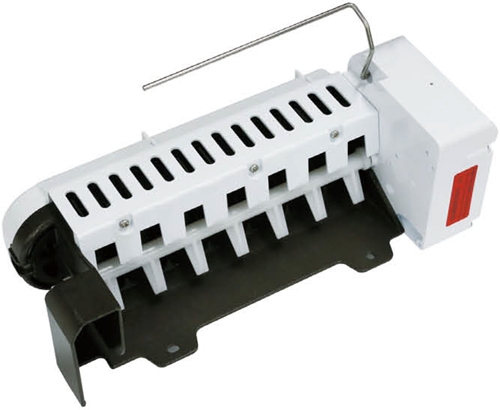 | SPEC | VALUE |
| --- | --- |
| Motor | DC 12V Stpping 333pps |
| Heater | 115V AC 130W |
| Thermal Protector | 70℃ |
| RPM(rev/min) | 0.8 ± 0.1min |
| Torque | 4kgfcm ↑ |
| Tray | Aluminum de-casting |
| Rotation | Ejector CW, CCW Possible to control forward and reverse direction |
| Switch | Built in Ice detecting swi |
TAE SEUNG CATALOG
BLDC Motor
DRⅠ RESIN TYPE BLDC FAN MOTOR FOR SIDE BY SIDE
REFRIGERATOR MOTOR
MOTOR
DRAWING
CLASS
SPECIFICATION
Rated Voltage
DC 12 Y
Speed Control
Voltage Control
Rated Power
1.3 ~ 1.9 W
Rated RPM
1,500 ~ 2,750 RPM
Efficiency
45 %
DRⅡ RESIN TYPE BLDC FAN MOTOR FOR SIDE BY SIDE
REFRIGERATOR MOTOR
MOTOR
DRAWING
CLASS
SPECIFICATION
Input Voltage
DC 12 V
Rated Power
2.0 W
Rated Speed
1130 RPM
Rated Torque
5.5 mNm
No-Load Speed
1750 RPM
Efficiency
40 %
DRⅢ BLDC RESIN TYPE MOTOR FOR REFRIGERATOR (SC-PJT)
REFRIGERATOR MOTOR
MOTOR
DRAWING
CLASS
SPECIFICATION
Rated Voltage
12 V
Speed Control
Voltage Control
Rated Power
1.4 ~ 1.62 W
Rated RPM
1,000 ~ 2,500 RPM
Efficiency
45 %
SC-E SC-PJT EVAPOATOR FAN UNIT ASSY
REFRIGERATOR MOTOR
MOTOR
DRAWING
CLASS
SPECIFICATION
Input Voltage
DC 12 V
Rated Power
2.50 W
Rated Speed
1870 RPM
Rated Torque
6.5 mNm
No-Load Speed
2935 RPM
Efficiency
45 %
Cool Pack
Shelf Ice Pack, 800-900ℓ

For drawer
Reducing temp. variation (maintain fixed temp.)
Prevent food to bad in outage
Maintain freshness with a fine tech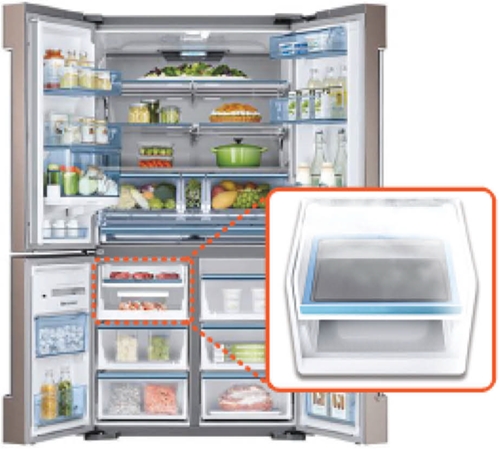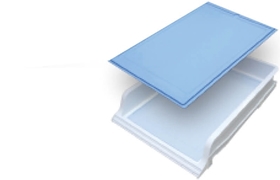 Technical realization with strtching the fine temp. tech from fridge to freezer
Serving freshness inside freezer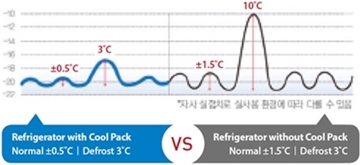 Duct Ice Pack, 800-900ℓ

Chilled air duct for SBS type refrigerator
Reducing temp. variation (maintain fixed temp.)
Prevent food to bad in outage
Maintain freshness with a fine tech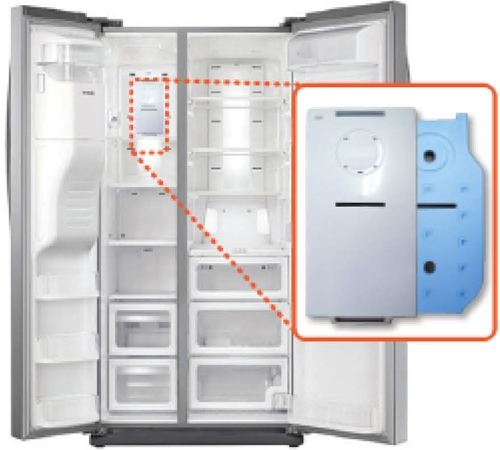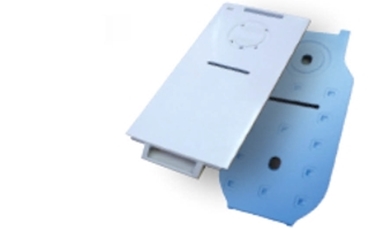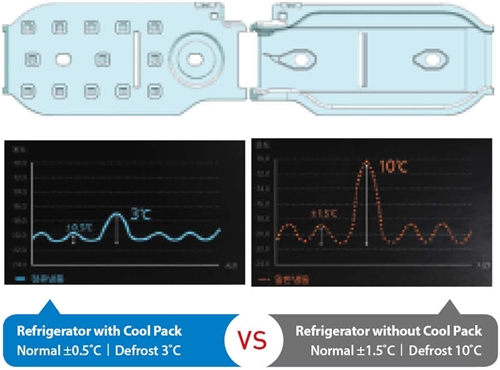 Shelf Ice Pack, 220-250ℓ

Shelf Cool pack
Reducing temp. variation (maintain fixed temp.)
Main freshness with prevent tamp. rising in defrosting time
Maintain in chilly condition inside freezer (lasting long time at -11℃ in outage)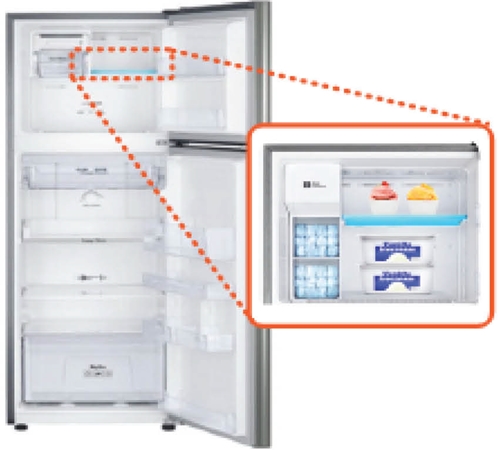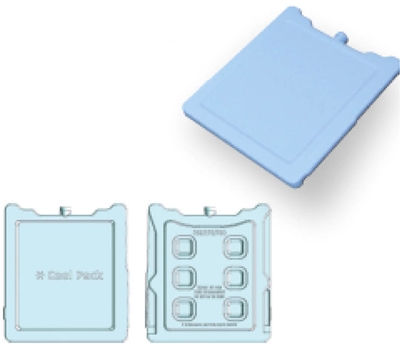 Prevent food bad in outage suppress rising inside freezer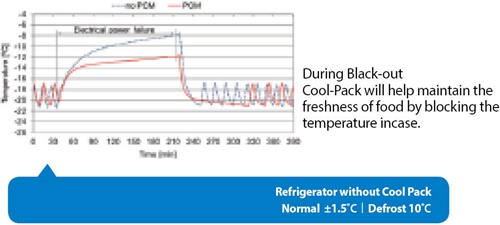 Duct Ice Pack, 200-250ℓ

Chilled air duct for TMF type refrigerator
Reducing temp. variation (maintain fixed temp.)
Prevent food to bad in outage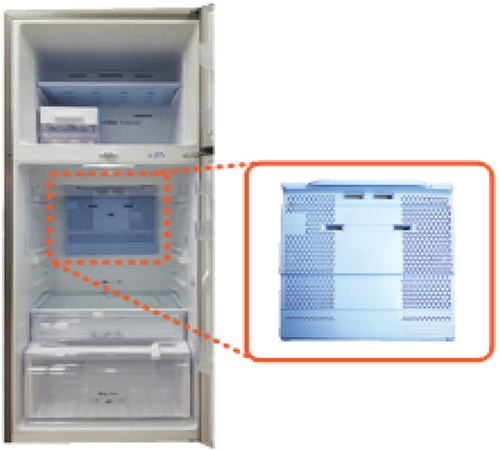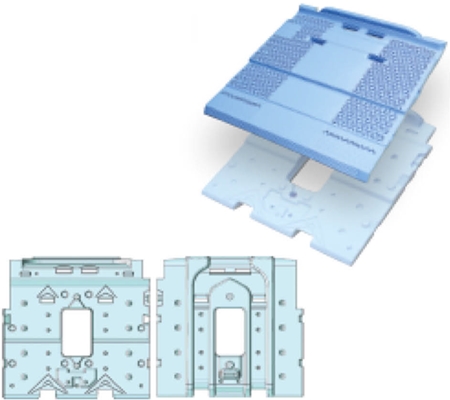 Chemical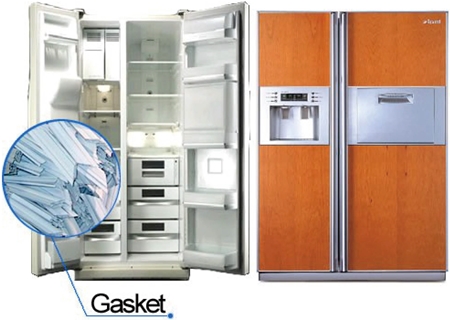 Soft PVC Compound
Rigid PVC Compound
ABS
Cyclopentane
Polyol
MDI
1. Soft PVC Compound
Product
G Series
SG Series
Test items
Test method
(ASTM)
Unit
105
107
112
101
103
1. Specific gravity
D792
-
1.22
1.24
1.26
1.26
1.26
2. Hardness
D2240
ShoreA
61
67
70
67
68
3. Tensile Strength
D638
kg/㎠
100
145
150
120
140
4. Elongation
D638
%
290
330
355
290
330
5. Birittleness Temperature
D746
℃
-35
-28
-28
-32
-34
2. Rigid PVC Compound
Product
PR Series
SH Series
Test items
Test method
(ASTM)
Unit
123
130
151R
131R
130
1. Specific gravity
D732
-
1.43
1.44
1.48
1.49
1.27
2. Hardness
D2240
Shore D
80
76
80
82
72
Shore A
-
-
-
-
68
3. Tensile Strength
D638
kg/㎠
450
440
465
470
130
4. Elongation
D638
%
130
95
50
70
310
5. Flexural Strength
D790
kg/㎠
750
710
760
860
770
6. Flexural Modulus
D790
kg/㎠
32,900
30,500
34,500
36,100
-
7. Izod Impact Strength
D256
kg, cm/cm
10
90
10
5
-
8. V.S.P. (1kg load)
D1525
℃
92
90
90
89
-